Preferred Recommended Vendor
Mission: Impossible - Rogue Nation
(PG-13 )
Tom Cruise, Jeremy Renner
- 2 hr. 11 mins..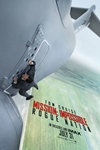 Ethan and team take on their most impossible mission yet, eradicating the Syndicate - an International rogue organization as highly skilled as they are, committed to destroying the IMF.
Official Site
Trailer
---
Vacation
(R )
Ed Helms, Christina Applegate
- 1 hr. 39 mins..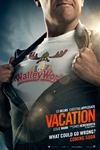 The next generation of Griswolds is at it again. Following in his father's footsteps and hoping for some much-needed family bonding, a grown-up Rusty surprises his wife, Debbie, and their two sons with a cross-country trip back to America's 'favorite family fun park', Walley World.
Official Site
Trailer
---
Paper Towns
(PG-13 )
Nat Wolff, Cara Delevingne
- 1 hr. 49 mins..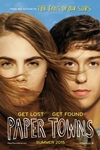 PAPER TOWNS is a coming-of-age story centering on Quentin and his enigmatic neighbor Margo, who loved mysteries so much she became one. After taking him on an all-night adventure through their hometown, Margo suddenly disappears--leaving behind cryptic clues for Quentin to decipher. The search leads Quentin and his quick-witted friends on an exhilarating adventure that is equal parts hilarious and moving. Ultimately, to track down Margo, Quentin must find a deeper understanding of true friendship--and true love.
Official Site
Trailer
---
Pixels
(PG-13 )
Adam Sandler, Kevin James
- 1 hr. 46 mins..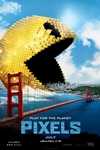 As kids in the 1980s, Sam Brenner, Will Cooper, Ludlow Lamonsoff, and Eddie "The Fire Blaster" Plant saved the world thousands of times - at 25 cents a game in the video arcades. Now, they're going to have to do it for real. When intergalactic aliens discover video feeds of classic arcade games and misinterpret them as a declaration of war, they attack the Earth, using the video games as the models for their assaults - and now-U.S. President Cooper must call on his old-school arcade friends to save the world from being destroyed by PAC-MAN, Donkey Kong, Galaga, Centipede, and Space Invaders. Joining them is Lt. Col. Violet Van Patten, a specialist supplying the arcaders with unique weapons to fight the aliens.
Official Site
Trailer
---
Trainwreck
(R )
Amy Schumer, Bill Hader
- 2 hr. 2 mins..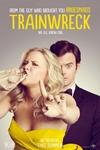 Since she was a little girl, it's been drilled into Amy's head by her rascal of a dad that monogamy isn't realistic. Now a magazine writer, Amy lives by that credo - enjoying what she feels is an uninhibited life free from stifling, boring romantic commitment - but in actuality, she's kind of in a rut. When she finds herself starting to fall for the subject of the new article she's writing, a charming and successful sports doctor named Aaron Conners, Amy starts to wonder if other grown-ups, including this guy who really seems to like her, might be on to something.
Official Site
Trailer
---
Minions
(PG )
Sandra Bullock, Jon Hamm
- 1 hr. 31 mins..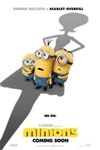 The story of Minions begins at the dawn of time. Starting as single-celled yellow organisms, Minions evolve through the ages, perpetually serving the most despicable of masters. Continuously unsuccessful at keeping these masters-from T. rex to Napoleon-the Minions find themselves without someone to serve and fall into a deep depression. But one Minion named Kevin has a plan, and he-alongside teenage rebel Stuart and lovable little Bob-ventures out into the world to find a new evil boss for his brethren to follow. The trio embarks upon a thrilling journey that ultimately leads them to their next potential master, Scarlet Overkill, the world's first-ever female super-villain. They travel from frigid Antarctica to 1960s New York City, ending in mod London, where they must face their biggest challenge to date: saving all of Minionkind...from annihilation.
Official Site
Trailer
---