The Hobbit: The Desolation of Smaug
(PG-13 )
Martin Freeman, Orlando Bloom
- 2 hr. 41 mins..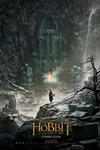 The second in a trilogy of films adapting the enduringly popular masterpiece The Hobbit, by J.R.R. Tolkien, this film continues the adventures of the title character Bilbo Baggins as he journeys with the Wizard Gandalf and thirteen Dwarves, led by Thorin Oakenshield on an epic quest to reclaim the lost Dwarf Kingdom of Erebor.
Official Site
Trailer
---
Frozen
(PG )
Kristen Bell, Idina Menzel
- 1 hr. 48 mins..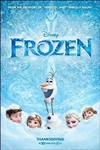 Fearless optimist Anna sets off on an epic journey-teaming up with rugged mountain man Kristoff and his loyal reindeer Sven-to find her sister Elsa, whose icy powers have trapped the kingdom of Arendelle in eternal winter. Encountering Everest-like conditions, mystical trolls and a hilarious snowman named Olaf, Anna and Kristoff battle the elements in a race to save the kingdom.
Official Site
Trailer
---
Homefront
(R )
Jason Statham, James Franco
- 1 hr. 50 mins..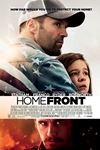 Former drug enforcement agent, Phil Broker is a family man who moves off the grid with his daughter, to a seemingly quiet bayou backwater to escape his troubled past. However, Broker's world soon becomes anything but quiet once he discovers that an underbelly of drugs and violence riddles the small town. Soon, a sociopathic methamphetamine kingpin, Gator Bodine puts Broker and his daughter in harm's way forcing Broker back into action in order to save his family and the town.
Official Site
Trailer
---
Delivery Man
(PG-13 )
Vince Vaughn, Chris Pratt
- 1 hr. 45 mins..
This is the story of affable underachiever David Wozniak, whose mundane life is turned upside down when he finds out that he fathered 533 children through sperm donations he made twenty years earlier. In debt to the mob, rejected by his pregnant girlfriend, things couldn't look worse for David when he is hit with a lawsuit from 142 of the 533 twenty-somethings who want to know the identity of the donor. As David struggles to decide whether or not he should reveal his true identity, he embarks on a journey that leads him to discover not only his true self but the father he could become as well.
Official Site
Trailer
---
The Hunger Games: Catching Fire
(PG-13 )
Jennifer Lawrence, Josh Hutcherson
- 2 hr. 26 mins..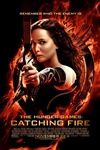 The film begins as Katniss Everdeen has returned home safe after winning the 74th Annual Hunger Games along with fellow tribute Peeta Mellark. Winning means that they must turn around and leave their family and close friends, embarking on a "Victor's Tour" of the districts. Along the way Katniss senses that a rebellion is simmering, but the Capitol is still very much in control as President Snow prepares the 75th Annual Hunger Games (The Quarter Quell) - a competition that could change Panem forever.
Official Site
Trailer
---
The Hobbit: An Unexpected Journey
(PG-13 )
Ian McKellen, Martin Freeman
- 2 hr. 50 mins..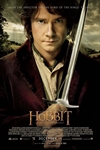 The adventure follows the journey of title character Bilbo Baggins, who is swept into an epic quest to reclaim the lost Dwarf Kingdom of Erebor from the fearsome dragon Smaug. Approached out of the blue by the wizard Gandalf the Grey, Bilbo finds himself joining a company of thirteen dwarves led by the legendary warrior, Thorin Oakenshield. Their journey will take them into the Wild; through treacherous lands. Bilbo Baggins not only discovers depths of guile and courage that surprise even him, he also gains possession of Gollum's "precious" ring that holds unexpected and useful qualities... A simple, gold ring that is tied to the fate of all Middle-earth in ways Bilbo cannot begin to know.
Official Site
Trailer
---