Epic
(PG )
Beyonce Knowles, Colin Farrell
- 1 hr. 42 mins..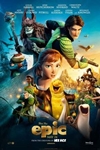 "Epic" tells the story of an ongoing battle deep in the forest between the forces of good and the forces of evil. When a teen age girl finds herself magically transported into this secret universe, she must band together with a rag-tag team of fun and whimsical characters in order to save their world... and ours.
Official Site
Trailer
---
Fast & Furious 6
(PG-13 )
Vin Diesel, Paul Walker
- 2 hr. 10 mins..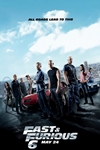 Since Dom and Brian's Rio heist toppled a kingpin's empire and left their crew with $100 million, our heroes have scattered across the globe. But their inability to return home and living forever on the lam have left their lives incomplete.
Meanwhile, Hobbs has been tracking an organization of lethally skilled mercenary drivers across 12 countries, whose mastermind is aided by a ruthless second-in-command revealed to be the love Dom thought was dead, Letty. The only way to stop the criminal outfit is to outmatch them at street level, so Hobbs asks Dom to assemble his elite team in London. Payment? Full pardons for all of them so they can return home and make their families whole again.
Official Site
Trailer
---
The Hangover Part III
(R )
Bradley Cooper, Ed Helms
- 1 hr. 40 mins..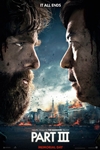 After the death of his father, Alan turns to the Wolfpack in his time of grief. This time, there's no wedding, no bachelor party - just one simple road trip. What could possibly go wrong?
Official Site
Trailer
---
Star Trek Into Darkness
(PG-13 )
Chris Pine, Zachary Quinto
- 2 hr. 3 mins..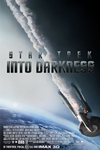 When the crew of the Enterprise is called back home, they find an unstoppable force of terror from within their own organization has detonated the fleet and everything it stands for, leaving our world in a state of crisis.
With a personal score to settle, Captain Kirk leads a manhunt to a war-zone world to capture a one man weapon of mass destruction.
As our heroes are propelled into an epic chess game of life and death, love will be challenged, friendships will be torn apart, and sacrifices must be made for the only family Kirk has left: his crew.
Official Site
Trailer
---
The Great Gatsby
(PG-13 )
Leonardo DiCaprio, Tobey Maguire
- 2 hr. 23 mins..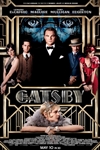 The film follows Fitzgerald-like, would-be writer Nick Carraway as he leaves the Midwest and comes to New York City in the spring of 1922, an era of loosening morals, glittering jazz and bootleg kings. Chasing his own American Dream, Nick lands next door to a mysterious, party-giving millionaire, Jay Gatsby, and across the bay from his cousin, Daisy, and her philandering, blue-blooded husband, Tom Buchanan. It is thus that Nick is drawn into the captivating world of the super-rich, their illusions, loves and deceits. As Nick bears witness, within and without the world he inhabits, he pens a tale of impossible love, incorruptible dreams and high-octane tragedy, and holds a mirror to our own modern times and struggles.
Official Site
Trailer
---
Iron Man 3
(PG-13 )
Robert Downey Jr., Gwyneth Paltrow
- 2 hr. 15 mins..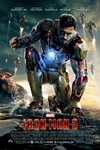 Marvel's "Iron Man 3" pits brash-but-brilliant industrialist Tony Stark/Iron Man against an enemy whose reach knows no bounds. When Stark finds his personal world destroyed at his enemy's hands, he embarks on a harrowing quest to find those responsible. This journey, at every turn, will test his mettle. With his back against the wall, Stark is left to survive by his own devices, relying on his ingenuity and instincts to protect those closest to him. As he fights his way back, Stark discovers the answer to the question that has secretly haunted him: does the man make the suit or does the suit make the man?
Official Site
Trailer
---