The House With A Clock In Its Walls
(PG )
Jack Black, Cate Blanchett
- 1 hr. 40 mins..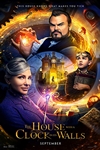 In the tradition of Amblin classics where fantastical events occur in the most unexpected places, Jack Black and two-time Academy Award® winner Cate Blanchett star in THE HOUSE WITH A CLOCK IN ITS WALLS, from Amblin Entertainment. The magical adventure tells the spine-tingling tale of 10-year-old Lewis (Owen Vaccaro) who goes to live with his uncle in a creaky old house with a mysterious tick-tocking heart. But his new town's sleepy façade jolts to life with a secret world of warlocks and witches when Lewis accidentally awakens the dead.
Official Site
Trailer
---
Life Itself
(R )
Oscar Isaac, Olivia Wilde
- 1 hr. 57 mins..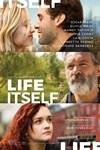 As a young New York couple goes from college romance to marriage and the birth of their first child, the unexpected twists of their journey create reverberations that echo over continents and through lifetimes in Life Itself. Director and writer Dan Fogelman ("This Is Us") examines the perils and rewards of everyday life in a multigenerational saga featuring an international ensemble including Oscar Isaac, Olivia Wilde, Antonio Banderas, Annette Bening, Olivia Cooke, Sergio Peris- Mencheta, Laia Costa, Alex Monner and Mandy Patinkin. Set in New York City and Carmona, Spain, Life Itself celebrates the human condition and all of its complications with humor, poignancy and love.
Official Site
Trailer
---
The Predator
(R )
Boyd Holbrook, Trevante Rhodes
- 1 hr. 41 mins..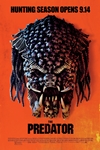 From the outer reaches of space to the small-town streets of suburbia, the hunt comes home in Shane Black's explosive reinvention of the Predator series. Now, the universe's most lethal hunters are stronger, smarter and deadlier than ever before, having genetically upgraded themselves with DNA from other species. When a young boy accidentally triggers their return to Earth, only a ragtag crew of ex-soldiers and a disgruntled science teacher can prevent the end of the human race.
Official Site
Trailer
---
White Boy Rick
(R )
Matthew McConaughey, Richie Merritt
- 1 hr. 51 mins..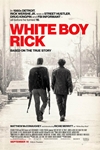 Set in 1980s Detroit at the height of the crack epidemic and the War on Drugs, WHITE BOY RICK is based on the moving true story of a blue-collar father and his teenage son, Rick Wershe, who became an undercover police informant and later a drug dealer, before he was abandoned by his handlers and sentenced to life in prison.
Official Site
Trailer
---
The Nun
(R )
Taissa Farmiga, Bonnie Aarons
- 1 hr. 39 mins..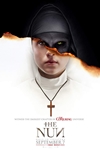 When a young nun at a cloistered abbey in Romania takes her own life, a priest with a haunted past and a novitiate on the threshold of her final vows are sent by the Vatican to investigate. Together they uncover the order's unholy secret. Risking not only their lives but their faith and their very souls, they confront a malevolent force in the form of the same demonic nun that first terrorized audiences in "The Conjuring 2," as the abbey becomes a horrific battleground between the living and the damned.
Official Site
Trailer
---
Operation Finale
(PG-13 )
Oscar Isaac, Ben Kingsley
- 2 hr. 3 mins..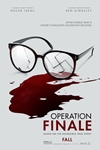 The film vividly captures the ingenious and brilliantly executed mission to capture Adolf Eichmann, one of the chief architects of the Holocaust.
Fifteen years after the end of World War II, acting on irrefutable evidence, a top-secret team of Israeli agents travel to Argentina where Eichmann (Kingsley) has been in hiding together with his family under an alias Ricardo Klement and execute an extremely dangerous abduction. In attempting to sneak him out of Argentina to stand trial in Israel while being pursued by the country's right-wing forces, agent Peter Malkin (Isaac) is forced to engage Eichmann in an intense and gripping game of cat-and-mouse with life-and-death stakes.
Official Site
Trailer
---
Searching
(PG-13 )
John Cho, Debra Messing
- 1 hr. 42 mins..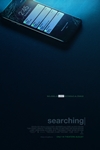 After David Kim (John Cho)'s 16-year-old daughter goes missing, a local investigation is opened and a detective is assigned to the case. But 37 hours later and without a single lead, David decides to search the one place no one has looked yet, where all secrets are kept today: his daughter's laptop. In a hyper-modern thriller told via the technology devices we use every day to communicate, David must trace his daughter's digital footprints before she disappears forever.
Official Site
Trailer
---