Furious 7
(PG-13)
Dwayne Johnson, Vin Diesel
- 2 hr. 17 mins..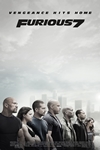 Continuing the global exploits in the unstoppable franchise built on speed, Vin Diesel, Paul Walker and Dwayne Johnson lead the returning cast of Furious 7. James Wan directs this chapter of the hugely successful series that also welcomes back favorites Michelle Rodriguez, Jordana Brewster, Tyrese Gibson, Chris "Ludacris" Bridges, Elsa Pataky and Lucas Black. They are joined by international action stars new to the franchise including Jason Statham, Djimon Hounsou, Tony Jaa, Ronda Rousey, Nathalie Emmanuel and Kurt Russell. Neal H. Moritz, Vin Diesel and Michael Fottrell return to produce the film written by Chris Morgan
Official Site
Trailer
---
The Longest Ride
(PG-13)
Scott Eastwood, Britt Robertson
- .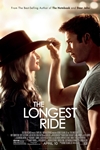 This drama centers on the star-crossed love affair between Luke, a former champion bull rider looking to make a comeback, and Sophia, a college student who is about to embark upon her dream job in New York City's art world. As conflicting paths and ideals test their relationship, Sophia and Luke make an unexpected and fateful connection with Ira, whose memories of his own decades-long romance with his beloved wife deeply inspire the young couple. Spanning generations and two intertwining love stories, this film explores the challenges and infinite rewards of enduring love.
Official Site
Trailer
---
Paul Blart: Mall Cop 2
(PG)
Kevin James, Raini Rodriguez
- 1 hr. 34 mins..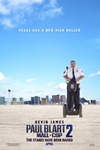 After six years of keeping our malls safe, Paul Blart has earned a well-deserved vacation. He heads to Vegas with his teenage daughter before she heads off to college. But safety never takes a holiday and when duty calls, Blart answers.
Official Site
Trailer
---
Unfriended
(R)
Shelley Hennig, Moses Jacob Storm
- 1 hr. 22 mins..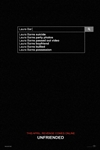 This film unfolds over a teenager's computer screen as she and her friends are stalked by an unseen figure who seeks vengeance for a shaming video that led a vicious bully to kill herself a year earlier.
Official Site
Trailer
---
The Age of Adaline
(PG-13)
Blake Lively, Harrison Ford
- .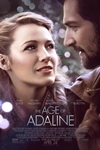 After miraculously remaining 29 years old for almost eight decades, Adaline Bowman has lived a solitary existence, never allowing herself to get close to anyone who might reveal her secret. But a chance encounter with charismatic philanthropist Ellis Jones reignites her passion for life and romance. When a weekend with his parents threatens to uncover the truth, Adaline makes a decision that will change her life forever.
Official Site
Trailer
---
Avengers: Age of Ultron
()
Robert Downey Jr., Chris Evans
- .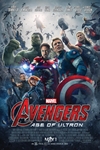 The epic follow-up to the biggest Super Hero movie of all time. When Tony Stark tries to jumpstart a dormant peacekeeping program, things go awry and Earth's Mightiest Heroes, including Iron Man, Captain America, Thor, The Incredible Hulk, Black Widow and Hawkeye, are put to the ultimate test as the fate of the planet hangs in the balance. As the villainous Ultron emerges, it is up to the Avengers to stop him from enacting his terrible plans, and soon uneasy alliances and unexpected action pave the way for an epic and unique global adventure.
Official Site
Trailer
---
Hot Pursuit
(NR)
Sofía Vergara, Reese Witherspoon
- .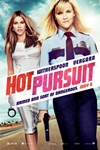 In "Hot Pursuit," an uptight and by-the-book cop tries to protect the sexy and outgoing widow of a drug boss as they race through Texas, pursued by crooked cops and murderous gunmen.
Official Site
Trailer
---
Mad Max: Fury Road
(R)
Charlize Theron, Tom Hardy
- .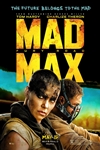 The continuing apocalyptic adventures of Max Rocketanski and his supercop cronies.
Official Site
Trailer
---
Pitch Perfect 2
(PG-13)
Anna Kendrick, Elizabeth Banks
- .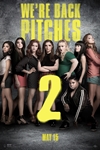 A sequel to the 2012 musical comedy that follows Fat Amy and Beca through their senior year at Barden University.
Official Site
Trailer
---
Poltergeist
(PG-13)
Sam Rockwell, Jared Harris
- .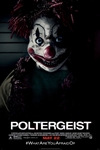 A family's suburban home is haunted by evil forces. When the terrifying apparitions escalate their attacks and hold the youngest daughter captive, the family must come together to rescue her before she disappears forever.
Official Site
Trailer
---
Tomorrowland
(PG)
George Clooney, Hugh Laurie
- .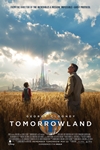 Bound by a shared destiny, former boy-genius Frank, jaded by disillusionment, and Casey, a bright, optimistic teen bursting with scientific curiosity, embark on a danger-filled mission to unearth the secrets of an enigmatic place somewhere in time and space known only as "Tomorrowland." What they must do there changes the world—and them - forever.
Official Site
Trailer
---
San Andreas
(NR)
Dwayne Johnson, Carla Gugino
- .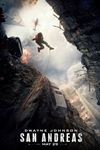 After the infamous San Andreas Fault finally gives, triggering a magnitude 9 earthquake in California, a search and rescue helicopter pilot and his estranged wife make their way together from Los Angeles to San Francisco to save their only daughter. But their treacherous journey north is only the beginning. And when they think the worst may be over...it's just getting started.
Official Site
Trailer
---
Entourage
(R)
Jeremy Piven, Adrian Grenier
- .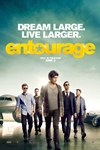 Film star Vince Chase and his cronies take on Hollywood.
Official Site
Trailer
---