Hillary's America: The Secret History of the Democratic Party
(PG-13)
Dinesh D'Souza, Elizabeth Jackson
- 1 hr. 47 mins..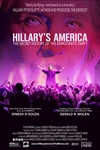 Documentarian Dinesh D'Souza analyzes the history of the Democratic Party and what he thinks are Hillary Clinton's true motivations.
Official Site
Trailer
---
Sully
(PG-13)
Tom Hanks, Laura Linney
- 1 hr. 36 mins..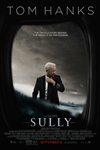 On January 15, 2009, the world witnessed the "Miracle on the Hudson" when Captain "Sully" Sullenberger glided his disabled plane onto the frigid waters of the Hudson River, saving the lives of all 155 aboard. However, even as Sully was being heralded by the public and the media for his unprecedented feat of aviation skill, an investigation was unfolding that threatened to destroy his reputation and his career.
Official Site
Trailer
---
Mr. Church
()
Eddie Murphy, Britt Robertson
- 1 hr. 44 mins..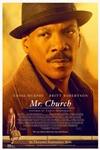 Set 1965 Los Angeles, Mr. Church begins with a stranger arriving on the doorstep of 10-year-old Charlotte "Charlie" Brody and her single mother Marie Brody (40), who is battling breast cancer. They soon learn that the quiet man, Henry Church (40), has been hired by Marie's recently deceased former lover to cook for them and help maintain the household. As Mr. Church's time with the Brodys extends from months into years, he becomes a father figure for Charlie during her formative years, nurturing her love of literature and making a lasting impact on her life. Even as Mr. Church tries to keep his own life separate from the Brodys, he eventually learns that the connection he feels to Charlie is what family is all about.
Official Site
Trailer
---
Snowden
()
Joseph Gordon-Levitt, Shailene Woodley
- 2 hr. 18 mins..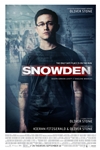 Snowden, the politically-charged, pulse-pounding thriller reveals the incredible untold personal story of Edward Snowden, the polarizing figure who exposed shocking illegal surveillance activities by the NSA and became one of the most wanted men in the world. He is considered a hero by some, and a traitor by others. No matter which you believe, the epic story of why he did it, who he left behind, and how he pulled it off makes for one of the most compelling films of the year.
Official Site
Trailer
---
The Magnificent Seven
(PG-13)
Denzel Washington, Chris Pratt
- .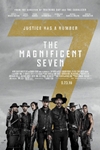 With the town of Rose Creek under the deadly control of industrialist Bartholomew Bogue, the desperate townspeople employ protection from seven outlaws, bounty hunters, gamblers and hired guns - Sam Chisolm, Josh Farraday, Goodnight Robicheaux, Jack Horne, Billy Rocks, Vasquez, and Red Harvest. As they prepare the town for the violent showdown that they know is coming, these seven mercenaries find themselves fighting for more than money.
Official Site
Trailer
---
Storks
(PG)
Andy Samberg, Kelsey Grammer
- .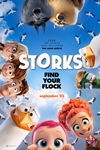 Storks deliver babies... or at least they used to. Now they deliver packages for global internet giant Cornerstore.com. Junior, the company's top delivery stork, is about to be promoted when he accidentally activates the Baby Making Machine, producing an adorable and wholly unauthorized baby girl. Desperate to deliver this bundle of trouble before the boss gets wise, Junior and his friend Tulip, the only human on Stork Mountain, race to make their first-ever baby drop - in a wild and revealing journey that could make more than one family whole and restore the storks' true mission in the world.
Official Site
Trailer
---
Deepwater Horizon
()
Mark Wahlberg, Kate Hudson
- .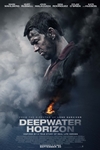 On April 20th, 2010, one of the world's largest man-made disasters occurred on the Deepwater Horizon in the Gulf of Mexico. This story honors the brave men and women whose heroism would save many on board, and change everyone's lives forever.
Official Site
Trailer
---
Miss Peregrine's Home for Peculiar Children
(PG-13)
Eva Green, Asa Butterfield
- .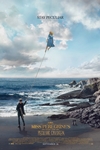 When Jake discovers clues to a mystery that spans alternate realities and times, he uncovers a secret refuge known as Miss Peregrine's Home for Peculiar Children. As he learns about the residents and their unusual abilities, Jake realizes that safety is an illusion, and danger lurks in the form of powerful, hidden enemies. Jake must figure out who is real, who can be trusted, and who he really is.
Official Site
Trailer
---
The Girl on the Train
(R)
Emily Blunt, Rebecca Ferguson
- .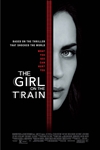 Rachel, devastated by her recent divorce, spends her daily commute fantasizing about the seemingly perfect couple who live in a house that her train passes every day, until one morning she sees something shocking happen there and becomes entangled in the mystery that unfolds. Based on Paula Hawkins' bestselling novel.
Official Site
Trailer
---
Jack Reacher: Never Go Back
()
Tom Cruise, Cobie Smulders
- .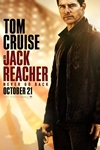 Official Site
Trailer
---
Tyler Perry's Boo! A Madea Halloween
(PG-13)
Tyler Perry, Bella Thorne
- .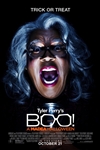 Madea winds up in the middle of mayhem when she spends a hilarious, haunted Halloween fending off killers, paranormal poltergeists, ghosts, ghouls and zombies while keeping a watchful eye on a group of misbehaving teens.
Official Site
Trailer
---
Doctor Strange
()
Benedict Cumberbatch, Chiwetel Ejiofor
- .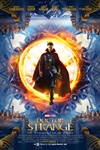 Official Site
Trailer
---
Trolls
(PG)
Justin Timberlake, Anna Kendrick
- .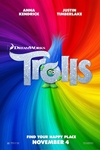 Poppy, the optimistic leader of the Trolls, and her polar opposite, Branch must embark on an adventure that takes them far beyond the only world they've ever known.
Official Site
Trailer
---