The Transporter Refueled
(PG-13)
Ed Skrein, Ray Stevenson
- 1 hr. 36 mins..
Frank Martin, a former special-ops mercenary, is now living a less perilous life - or so he thinks - transporting classified packages for questionable people. When Frank's father pays him a visit in the south of France, their father-son bonding weekend takes a turn for the worse when Frank is engaged by a cunning femme-fatale, Anna, and her three seductive sidekicks to orchestrate the bank heist of the century. Frank must use his covert expertise and knowledge of fast cars, fast driving and fast women to outrun a sinister Russian kingpin, and worse than that, he is thrust into a dangerous game of chess with a team of gorgeous women out for revenge.
Official Site
Trailer
---
The Visit
(PG-13)
Olivia DeJonge, Kathryn Hahn
- 1 hr. 34 mins..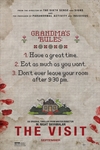 A single mother sends her two young children to visit their grandparents on a remote Pennsylvania farm for a week-long trip, but the children discover that the elderly couple is involved in deeply disturbing activity, and the youngsters' chances of getting back home look less and less likely with every minute that passes.
Official Site
Trailer
---
Black Mass
(R)
Johnny Depp, Joel Edgerton
- 2 hr. 2 mins..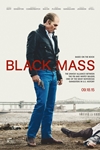 In 1970s South Boston, FBI Agent John Connolly persuades Irish mobster James "Whitey" Bulger to collaborate with the FBI and eliminate a common enemy: the Italian mob. The drama tells the story of this unholy alliance, which spiraled out of control, allowing Whitey to evade law enforcement, consolidate power, and become one of the most ruthless and powerful gangsters in Boston history.
Official Site
Trailer
---
Everest 3D
(PG-13)
Jake Gyllenhaal, Josh Brolin
- 2 hr. 0 mins..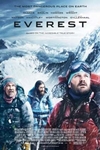 Inspired by the incredible events surrounding an attempt to reach the summit of the world's highest mountain, Everest documents the awe-inspiring journey of two different expeditions challenged beyond their limits by one of the fiercest snowstorms ever encountered by mankind. Their mettle tested by the harshest elements found on the planet, the climbers will face nearly impossible obstacles as a lifelong obsession becomes a breathtaking struggle for survival.
Official Site
Trailer
---
Maze Runner: The Scorch Trials
(PG-13)
Dylan O'Brien, Kaya Scodelario
- .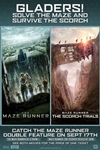 In this next chapter of the epic "Maze Runner" saga, Thomas and his fellow Gladers face their greatest challenge yet: searching for clues about the mysterious and powerful organization known as WCKD. Their journey takes them to the Scorch, a desolate landscape filled with unimaginable obstacles. Teaming up with resistance fighters, the Gladers take on WCKD's vastly superior forces and uncover its shocking plans for them all.
Official Site
Trailer
---
Hotel Transylvania 2 3D
()
Adam Sandler, Andy Samberg
- .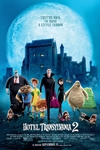 When the old-old-old-fashioned vampire Vlad arrives at the hotel for an impromptu family get-together, Hotel Transylvania is in for a collision of supernatural old-school and modern day cool.
Official Site
Trailer
---
The Intern
(PG-13)
Robert De Niro, Anne Hathaway
- .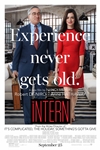 Ben Whittaker, a retired widower in his 70s, answers an advertisement seeking senior interns at a Brooklyn startup and soon finds himself in the middle of a hurricane created by young company chief Jules Ostin, whose online clothing business, which she started in her kitchen a year and a half ago, has taken off and put her in charge of 250 employees. Jules is initially skeptical of bringing an old-timer like Ben into the mix, especially since Jules is juggling her business with a demanding home life that includes husband Matt and daughter Paige. But Ben proves invaluable and wins over Jules with his hard-earned wisdom and compassion, providing Jules with much-needed guidance, as well as a trusty friend, as she navigates life's ups and downs.
Official Site
Trailer
---
The Martian 3D
()
Matt Damon, Jessica Chastain
- .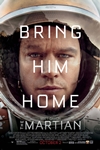 Official Site
Trailer
---
Pan 3D
(NR)
Hugh Jackman, Garrett Hedlund
- .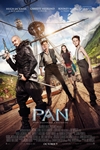 The story of an orphan who is spirited away to the magical Neverland. There, he finds both fun and dangers, and ultimately discovers his destiny -- to become the hero who will be forever known as Peter Pan.
Official Site
Trailer
---
Steve Jobs
(R)
Michael Fassbender, Kate Winslet
- .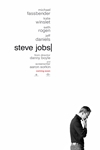 Set backstage at three iconic product launches and ending in 1998 with the unveiling of the iMac, this film takes us behind the scenes of the digital revolution to paint an intimate portrait of the brilliant man at its epicenter.
Official Site
Trailer
---
Bridge of Spies
(PG-13)
Tom Hanks, Mark Rylance
- .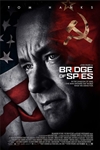 The story of James Donovan, a Brooklyn lawyer who finds himself thrust into the center of the Cold War when the CIA sends him on the near-impossible task to negotiate the release of a captured American U-2 pilot.
Official Site
Trailer
---
Crimson Peak
(R)
Tom Hiddleston, Charlie Hunnam
- .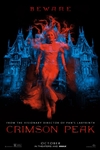 Young author Edith Cushing discovers that her charming new husband is not who he appears to be.
Official Site
Trailer
---
Goosebumps
(PG)
Jack Black, Dylan Minnette
- .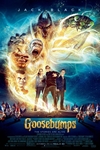 Upset about moving from a big city to a small town, teenager Zach Cooper finds a silver lining when he meets the beautiful girl, Hannah, living right next door, and makes a quick friend in Champ. But every silver lining has a cloud, and Zach's comes when he learns that Hannah's mysterious dad is in fact R.L. Stine, the author of the bestselling Goosebumps series. As Zach starts learning about the strange family next door, he soon discovers that Stine holds a dangerous secret: the creatures that his stories made famous are real, and Stine protects his readers by keeping them locked up in their books. When Stine's creations are unintentionally released from their manuscripts, Zach's life takes a turn for the weird.
Official Site
Trailer
---
Jem and the Holograms
(PG)
Aubrey Peeples, Stefanie Scott
- .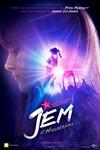 As a small-town girl catapults from underground video sensation to global superstar, she and her three sisters begin a one-in-a-million journey of discovering that some talents are too special to keep hidden. Four aspiring musicians take the world by storm when they see that the key to creating your own destiny lies in finding your own voice.
Official Site
Trailer
---
The Last Witch Hunter
()
Vin Diesel, Elijah Wood
- .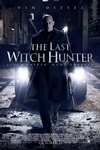 Armies of witch hunters have battled the unnatural enemy across the globe for centuries, including KAULDER, a valiant warrior who managed to slay the all-powerful QUEEN WITCH, decimating her followers in the process. In the moments right before her death, the QUEEN curses KAULDER with her own immortality, forever separating him from his beloved wife and daughter in the afterlife. Today KAULDER is the only one of his kind remaining, and has spent centuries hunting down rogue witches, all the while yearning for his long-lost loved ones. However, unbeknownst to KAULDER, the QUEEN WITCH is resurrected and seeks revenge on her killer causing an epic battle that will determine the survival of the human race.
Official Site
Trailer
---
Scout's Guide to the Zombie Apocolypse
(NR)
Halston Sage, Tye Sheridan
- .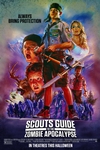 Three scouts, on the eve of their last camp-out, discover the true meaning of friendship when they attempt to save their town from a zombie outbreak.
Official Site
Trailer
---
The Peanuts Movie 3D
()
Noah Schnapp, Hadley Belle Miller
- .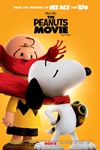 Charlie Brown, Snoopy, Lucy, Linus and the rest of the beloved "Peanuts" gang make their big-screen debut, like they've never been seen before, in state of the art 3D animation. Charlie Brown, the world's most beloved underdog, embarks upon an epic and heroic quest, while his best pal, the lovable beagle Snoopy, takes to the skies to pursue his arch-nemesis, the Red Baron.
Official Site
Trailer
---
Spectre
(NR)
Daniel Craig, Christoph Waltz
- .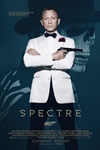 A cryptic message from Bond's past sends him on a trail to uncover a sinister organisation. While M battles political forces to keep the secret service alive, Bond peels back the layers of deceit to reveal the terrible truth behind Spectre.
Official Site
Trailer
---