Deepwater Horizon
(PG-13)
Mark Wahlberg, Kate Hudson
- 1 hr. 47 mins..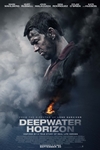 On April 20th, 2010, one of the world's largest man-made disasters occurred on the Deepwater Horizon in the Gulf of Mexico. This story honors the brave men and women whose heroism would save many on board, and change everyone's lives forever.
Official Site
Trailer
---
Miss Peregrine's Home for Peculiar Children
(PG-13)
Eva Green, Asa Butterfield
- 2 hr. 6 mins..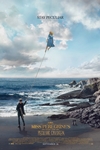 When Jake discovers clues to a mystery that spans alternate realities and times, he uncovers a secret refuge known as Miss Peregrine's Home for Peculiar Children. As he learns about the residents and their unusual abilities, Jake realizes that safety is an illusion, and danger lurks in the form of powerful, hidden enemies. Jake must figure out who is real, who can be trusted, and who he really is.
Official Site
Trailer
---
The Birth of a Nation
(R)
Nate Parker, Armie Hammer
- 1 hr. 50 mins..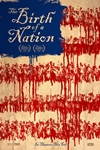 Set against the antebellum South, this film follows Nat Turner, a literate slave and preacher, whose financially strained owner, Samuel Turner, accepts an offer to use Nat's preaching to subdue unruly slaves. As he witnesses countless atrocities - against himself and his fellow slaves - Nat orchestrates an uprising in the hopes of leading his people to freedom.
Official Site
Trailer
---
The Girl on the Train
(R)
Emily Blunt, Rebecca Ferguson
- .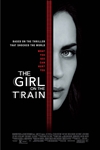 Rachel, devastated by her recent divorce, spends her daily commute fantasizing about the seemingly perfect couple who live in a house that her train passes every day, until one morning she sees something shocking happen there and becomes entangled in the mystery that unfolds. Based on Paula Hawkins' bestselling novel.
Official Site
Trailer
---
Jack Reacher: Never Go Back
()
Tom Cruise, Cobie Smulders
- .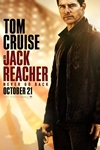 Official Site
Trailer
---
Ouija: Origin Of Evil
(PG-13)
Elizabeth Reaser, Annalise Basso
- .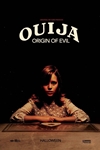 Ouija: Origin of Evil tells a terrifying new tale as the follow-up to 2014's sleeper hit that opened at number one. In 1965 Los Angeles, a widowed mother and her two daughters add a new stunt to bolster their séance scam business and unwittingly invite authentic evil into their home. When the youngest daughter is overtaken by the merciless spirit, this small family confronts unthinkable fears to save her and send her possessor back to the other side.
Official Site
Trailer
---
Tyler Perry's Boo! A Madea Halloween
(PG-13)
Tyler Perry, Bella Thorne
- .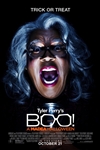 Madea winds up in the middle of mayhem when she spends a hilarious, haunted Halloween fending off killers, paranormal poltergeists, ghosts, ghouls and zombies while keeping a watchful eye on a group of misbehaving teens.
Official Site
Trailer
---
Inferno
(PG-13)
Tom Hanks, Felicity Jones
- 2 hr. 0 mins..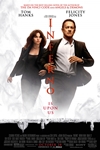 In the heart of Italy, Harvard professor of symbology Robert Langdon is drawn into a harrowing world centered on one of history's most enduring and mysterious literary masterpieces: Dante's Inferno. When he wakes up in an Italian hospital with amnesia, he teams up with Sienna Brooks, a doctor he hopes will help him recover his memories. Against this backdrop, Langdon battles a chilling adversary and grapples with an ingenious riddle that pulls him into a landscape of classic art, secret passageways, and futuristic science.
Official Site
Trailer
---
Rings
()
Johnny Galecki, Aimee Teegarden
- .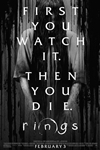 A group of high school students have to find someone to watch an evil videotape or else they'll all die.
Official Site
Trailer
---
Doctor Strange
(PG-13)
Benedict Cumberbatch, Chiwetel Ejiofor
- .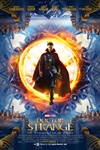 Official Site
Trailer
---
Trolls
(PG)
Justin Timberlake, Anna Kendrick
- .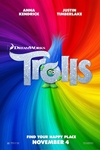 Poppy, the optimistic leader of the Trolls, and her polar opposite, Branch must embark on an adventure that takes them far beyond the only world they've ever known.
Official Site
Trailer
---
Fantastic Beasts and Where to Find Them
(PG-13)
Eddie Redmayne, Katherine Waterston
- .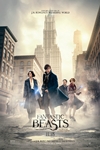 The adventures of writer Newt Scamander in New York's secret community of witches and wizards seventy years before Harry Potter reads his book in school.
Official Site
Trailer
---
Moana
(PG)
Auli'i Cravalho, Dwayne Johnson
- .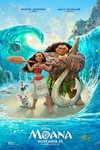 A sweeping, CG-animated adventure about a spirited teenager who sails out on a daring mission to prove herself a master wayfinder and fulfill her ancestors' unfinished quest. During her journey, Moana meets the once-mighty demi-god Maui, and together, they traverse the open ocean on an action-packed voyage, encountering enormous fiery creatures and impossible odds.
Official Site
Trailer
---