Fantastic Four
(PG-13)
Miles Teller, Michael B. Jordan
- 1 hr. 45 mins..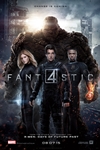 "The Fantastic Four", a contemporary re-imagining of Marvelšs original and longest-running superhero team, centers on four young outsiders who teleport to an alternate and dangerous universe, which alters their physical form in shocking ways. Their lives irrevocably upended, the team must learn to harness their daunting new abilities and work together to save Earth from a former friend turned enemy.
Official Site
Trailer
---
The Gift
(R)
Jason Bateman, Rebecca Hall
- 1 hr. 48 mins..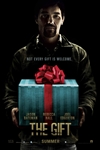 Can you really go through life having never wronged anyone? Even if you are unaware of how, or when, and even who you may have wronged....chances are there is someone out there who won't ever forget it...or you. Simon and Robyn are a young married couple whose life is going just as planned until a chance encounter with an acquaintance from Simon's high school sends their world into a harrowing tailspin. Simon doesn't recognize Gordo at first, but after a series of uninvited encounters and mysterious gifts prove troubling, a horrifying secret from the past is uncovered after more than 20 years. As Robyn learns the unsettling truth about what happened between Simon and Gordo, she starts to question: how well do we really know the people closest to us, and are past bygones ever really bygones?
Official Site
Trailer
---
The Man from U.N.C.L.E.
(PG-13)
Henry Cavill, Armie Hammer
- .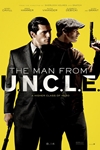 CIA agent Solo and KGB agent Kuryakin are forced to put aside longstanding hostilities and team up on a joint mission to stop a mysterious international criminal organization that is bent on destabilizing the fragile balance of power through the proliferation of nuclear weapons and technology. The duo's only lead is the daughter of a vanished German scientist, who is the key to infiltrating the criminal organization, and they must race against time to find him and prevent a worldwide catastrophe.
Official Site
Trailer
---
Straight Outta Compton
(R)
O'Shea Jackson Jr., Corey Hawkins
- .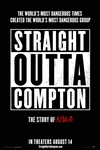 In the mid-1980s, the streets of Compton, California, were some of the most dangerous in the country. When five young men translated their experiences growing up into brutally honest music that rebelled against abusive authority, they gave an explosive voice to a silenced generation. Following the meteoric rise and fall of N.W.A., this documentary tells the astonishing story of how these young men revolutionized music and pop culture forever the moment they told the world the truth about life in the hood and ignited a cultural war.
Official Site
Trailer
---
Hitman: Agent 47
(R)
Rupert Friend, Zachary Quinto
- .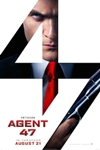 The film centers on an elite assassin who was genetically engineered from conception to be the perfect killing machine, and is known only by the last two digits on the barcode tattooed on the back of his neck. He is the culmination of decades of research - and forty-six earlier Agent clones -- endowing him with unprecedented strength, speed, stamina and intelligence. His latest target is a mega-corporation that plans to unlock the secret of Agent 47's past to create an army of killers whose powers surpass even his own. Teaming up with a young woman who may hold the secret to overcoming their powerful and clandestine enemies, 47 confronts stunning revelations about his own origins and squares off in an epic battle with his deadliest foe.
Official Site
Trailer
---
Sinister 2
(R)
James Ransone, Shannyn Sossamon
- .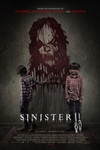 Courtney and her twin boys, Zach and Dylan, have moved into a seemingly idyllic secluded old house in an attempt to start a new life. But the building has a secret: it is the scene of a gruesome ritualistic murder which bears a striking resemblance to a series of family slayings that have taken place over the past fifty years. A private detective investigating the recent massacre of a famous author and his family is led to Courtney and her children, whom he believes will be the next victims. As he pieces together the mystery behind the murders he uncovers an ancient myth that means the killer might be someone - or something - more evil than anything he could have imagined.
Official Site
Trailer
---
We Are Your Friends
(R)
Zac Efron, Emily Ratajkowski
- .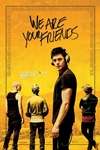 Set in the world of electronic music and Hollywood nightlife, an aspiring 23-year-old DJ named Cole spends his days scheming with his childhood friends and his nights working on the one track that will set the world on fire. All of this changes when he meets a charismatic but damaged older DJ named James, who takes him under his wing. Things get complicated, however, when Cole starts falling for James' much younger girlfriend, Sophie. With Cole's forbidden relationship intensifying and his friendships unraveling, he must choose between love, loyalty, and the future he is destined for.
Official Site
Trailer
---
The Visit
(PG-13)
Olivia DeJonge, Kathryn Hahn
- .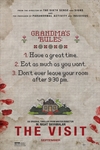 A single mother sends her two young children to visit their grandparents on a remote Pennsylvania farm for a week-long trip, but the children discover that the elderly couple is involved in deeply disturbing activity, and the youngsters' chances of getting back home look less and less likely with every minute that passes.
Official Site
Trailer
---
Black Mass
(R)
Johnny Depp, Joel Edgerton
- .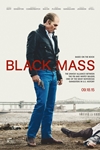 In 1970s South Boston, FBI Agent John Connolly persuades Irish mobster James "Whitey" Bulger to collaborate with the FBI and eliminate a common enemy: the Italian mob. The drama tells the story of this unholy alliance, which spiraled out of control, allowing Whitey to evade law enforcement, consolidate power, and become one of the most ruthless and powerful gangsters in Boston history.
Official Site
Trailer
---
Everest 3D
(PG-13)
Jake Gyllenhaal, Josh Brolin
- .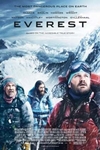 A hiking expedition on Mt. Everest is devastated by a severe snow storm.
Official Site
Trailer
---
Maze Runner: The Scorch Trials
()
Dylan O'Brien, Kaya Scodelario
- .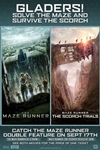 In this next chapter of the epic "Maze Runner" saga, Thomas and his fellow Gladers face their greatest challenge yet: searching for clues about the mysterious and powerful organization known as WCKD. Their journey takes them to the Scorch, a desolate landscape filled with unimaginable obstacles. Teaming up with resistance fighters, the Gladers take on WCKD's vastly superior forces and uncover its shocking plans for them all.
Official Site
Trailer
---
Hotel Transylvania 2 3D
(NR)
Adam Sandler, Andy Samberg
- .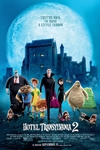 When the old-old-old-fashioned vampire Vlad arrives at the hotel for an impromptu family get-together, Hotel Transylvania is in for a collision of supernatural old-school and modern day cool.
Official Site
Trailer
---
The Intern
(PG-13)
Robert De Niro, Anne Hathaway
- . Ben Whittaker, a retired widower in his 70s, answers an advertisement seeking senior interns at a Brooklyn startup and soon finds himself in the middle of a hurricane created by young company chief Jules Ostin, whose online clothing business, which she started in her kitchen a year and a half ago, has taken off and put her in charge of 250 employees. Jules is initially skeptical of bringing an old-timer like Ben into the mix, especially since Jules is juggling her business with a demanding home life that includes husband Matt and daughter Paige. But Ben proves invaluable and wins over Jules with his hard-earned wisdom and compassion, providing Jules with much-needed guidance, as well as a trusty friend, as she navigates life's ups and downs.
Official Site
Trailer
---
The Martian 3D
()
Matt Damon, Jessica Chastain
- .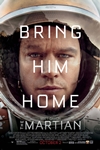 Official Site
Trailer
---
Pan 3D
(NR)
Hugh Jackman, Garrett Hedlund
- .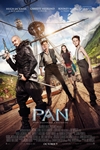 The story of an orphan who is spirited away to the magical Neverland. There, he finds both fun and dangers, and ultimately discovers his destiny -- to become the hero who will be forever known as Peter Pan.
Official Site
Trailer
---
Steve Jobs
()
Michael Fassbender, Kate Winslet
- . Set backstage at three iconic product launches and ending in 1998 with the unveiling of the iMac, this film takes us behind the scenes of the digital revolution to paint an intimate portrait of the brilliant man at its epicenter.
Official Site
Trailer
---
Bridge of Spies
()
Tom Hanks, Mark Rylance
- .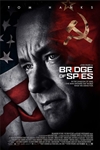 The story of James Donovan, a Brooklyn lawyer who finds himself thrust into the center of the Cold War when the CIA sends him on the near-impossible task to negotiate the release of a captured American U-2 pilot.
Official Site
Trailer
---
Crimson Peak
(R)
Tom Hiddleston, Charlie Hunnam
- .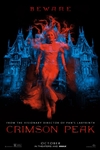 Young author Edith Cushing discovers that her charming new husband is not who he appears to be.
Official Site
Trailer
---
Goosebumps
(PG)
Jack Black, Dylan Minnette
- .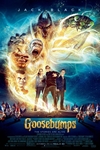 Upset about moving from a big city to a small town, teenager Zach Cooper finds a silver lining when he meets the beautiful girl, Hannah, living right next door, and makes a quick friend in Champ. But every silver lining has a cloud, and Zach's comes when he learns that Hannah's mysterious dad is in fact R.L. Stine, the author of the bestselling Goosebumps series. As Zach starts learning about the strange family next door, he soon discovers that Stine holds a dangerous secret: the creatures that his stories made famous are real, and Stine protects his readers by keeping them locked up in their books. When Stine's creations are unintentionally released from their manuscripts, Zach's life takes a turn for the weird.
Official Site
Trailer
---