Inferno
(PG-13)
Tom Hanks, Felicity Jones
- 2 hr. 0 mins..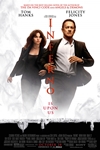 In the heart of Italy, Harvard professor of symbology Robert Langdon is drawn into a harrowing world centered on one of history's most enduring and mysterious literary masterpieces: Dante's Inferno. When he wakes up in an Italian hospital with amnesia, he teams up with Sienna Brooks, a doctor he hopes will help him recover his memories. Against this backdrop, Langdon battles a chilling adversary and grapples with an ingenious riddle that pulls him into a landscape of classic art, secret passageways, and futuristic science.
Official Site
Trailer
---
Doctor Strange
(PG-13)
Benedict Cumberbatch, Chiwetel Ejiofor
- 1 hr. 55 mins..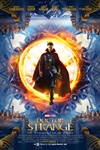 After his career is destroyed, a brilliant but arrogant surgeon gets a new lease on life when a sorcerer takes him under his wing and trains him to defend the world against evil.
Official Site
Trailer
---
Trolls
(PG)
Justin Timberlake, Anna Kendrick
- 1 hr. 32 mins..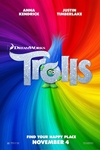 Poppy, the optimistic leader of the Trolls, and her polar opposite, Branch must embark on an adventure that takes them far beyond the only world they've ever known.
Official Site
Trailer
---
Fantastic Beasts and Where to Find Them
(PG-13)
Eddie Redmayne, Katherine Waterston
- .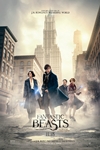 The adventures of writer Newt Scamander in New York's secret community of witches and wizards seventy years before Harry Potter reads his book in school.
Official Site
Trailer
---
Moana
(PG)
Auli'i Cravalho, Dwayne Johnson
- .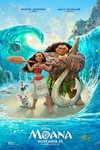 A sweeping, CG-animated adventure about a spirited teenager who sails out on a daring mission to prove herself a master wayfinder and fulfill her ancestors' unfinished quest. During her journey, Moana meets the once-mighty demi-god Maui, and together, they traverse the open ocean on an action-packed voyage, encountering enormous fiery creatures and impossible odds.
Official Site
Trailer
---
Rogue One: A Star Wars Story
()
Felicity Jones, Diego Luna
- .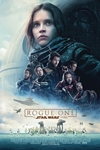 From Lucasfilm comes the first of the Star Wars standalone films, "Rogue One: A Star Wars Story," an all-new epic adventure. In a time of conflict, a group of unlikely heroes band together on a mission to steal the plans to the Death Star, the Empire's ultimate weapon of destruction. This key event in the Star Wars timeline brings together ordinary people who choose to do extraordinary things, and in doing so, become part of something greater than themselves.
Official Site
Trailer
---
Assassin's Creed
(PG-13)
Michael Fassbender, Marion Cotillard
- .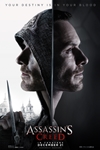 Through a revolutionary technology that unlocks his genetic memories, Callum Lynch experiences the adventures of his ancestor, Aguilar, in 15th Century Spain. Callum discovers he is descended from a mysterious secret society, the Assassins, and amasses incredible knowledge and skills to take on the oppressive and powerful Templar organization in the present day.
Official Site
Trailer
---
Passengers
()
Jennifer Lawrence, Chris Pratt
- .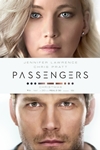 On a routine journey through space to a new home, two passengers, sleeping in suspended animation, are awakened 90 years too early when their ship malfunctions. As Jim and Aurora face living the rest of their lives on board, with every luxury they could ever ask for, they begin to fall for each other, unable to deny their intense attraction... until they discover the ship is in grave danger. With the lives of 5000 sleeping passengers at stake, only Jim and Aurora can save them all.
Official Site
Trailer
---
Sing
(PG)
Matthew McConaughey, Reese Witherspoon
- .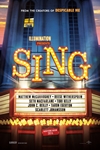 Set in a world like ours but entirely inhabited by animals, Sing stars Buster Moon, a dapper Koala who presides over a once-grand theater that has fallen on hard times. Buster is an eternal optimist-okay, maybe a bit of a scoundrel-who loves his theater above all and will do anything to preserve it. Now facing the crumbling of his life's ambition, he has one final chance to restore his fading jewel to its former glory by producing the world's greatest singing competition.
Official Site
Trailer
---
Why Him?
()
Bryan Cranston, James Franco
- .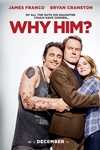 Over the holidays, Ned, an overprotective but loving dad and his family visit his daughter at Stanford, where he meets his biggest nightmare: her well-meaning but socially awkward Silicon Valley billionaire boyfriend, Laird . The straight-laced Ned thinks Laird, who has absolutely no filter, is a wildly inappropriate match for his daughter. The one-sided rivalry-and Ned's panic level-escalate when he finds himself increasingly out of step in the glamorous high-tech hub, and learns that Laird is about to pop the question.
Official Site
Trailer
---