The Internship
(PG-13 )
Vince Vaughn, Owen Wilson
- .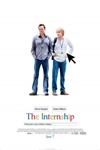 Billy and Nick are salesmen whose careers have been torpedoed by the digital world. Trying to prove they are not obsolete, they defy the odds by talking their way into a coveted internship at Google, along with a battalion of brilliant college students. But, gaining entrance to this utopia is only half the battle. Now they must compete with a group of the nation's most elite, tech-savvy geniuses to prove that necessity really is the mother of re-invention.
Official Site
Trailer
---
This Is The End
(R )
James Franco, Jonah Hill
- .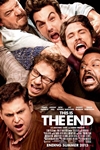 Follows six friends trapped in a house after a series of strange and catastrophic events devastate Los Angeles. As the world unravels outside, dwindling supplies and cabin fever threaten to tear apart the friendships inside. Eventually, they are forced to leave the house, facing their fate and the true meaning of friendship and redemption.
Official Site
Trailer
---
Man of Steel
(PG-13 )
Henry Cavill, Diane Lane
- .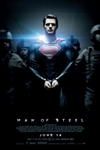 Clark Kent, a young reporter, roams the world covering news stories, but returns home to face his destiny - to become Superman.
Official Site
Trailer
---
Monsters University
(G )
Billy Crystal, John Goodman
- .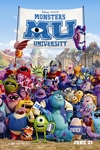 Ever since college-bound Mike Wazowski was a little monster, he has dreamed of becoming a Scarer-and he knows better than anyone that the best Scarers come from Monsters University (MU). But during his first semester at MU, Mike's plans are derailed when he crosses paths with hotshot James P. Sullivan, "Sulley", a natural-born Scarer. The pair's out-of-control competitive spirit gets them both kicked out of the University's elite Scare Program. To make matters worse, they realize they will have to work together, along with an odd bunch of misfit monsters, if they ever hope to make things right.
Official Site
Trailer
---
World War Z
(PG-13 )
Brad Pitt, James Badge Dale
- .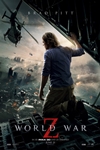 A sober telling of the aftermath of a war fought against a legion of humans who were inflicted with a virus, died and were re-animated into flesh-eating zombies.
Official Site
Trailer
---
The Heat
(R )
Sandra Bullock, Melissa McCarthy
- .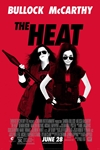 Uptight and straight-laced, FBI Special Agent Sarah Ashburn is a methodical investigator with a reputation for excellence--and hyper-arrogance. Shannon Mullins, one of Boston P.D.'s "finest," is foul-mouthed and has a very short fuse, and uses her gut instinct and street smarts to catch the most elusive criminals. Neither has ever had a partner, or a friend for that matter. When these two wildly incompatible law officers join forces to bring down a ruthless drug lord, they become the last thing anyone expected: buddies.
Official Site
Trailer
---
White House Down
(NR )
Channing Tatum, Maggie Gyllenhaal
- .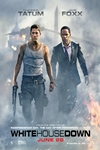 Capitol Policeman John Cale has just been denied his dream job with the Secret Service of protecting President James Sawyer. Not wanting to let down his little girl with the news, he takes her on a tour of the White House, when the complex is overtaken by a heavily armed paramilitary group. Now, with the nation's government falling into chaos and time running out, it's up to Cale to save the president, his daughter, and the country.
Official Site
Trailer
---
Despicable Me 2
(PG )
Steve Carell, Kristen Wiig
- 1 hr. 38 mins..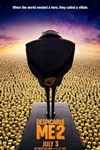 In summer 2013, get ready for more Minion madness in Despicable Me 2. Chris Meledandri and his acclaimed filmmaking team create an all-new comedy adventure featuring the return of (former?) super-villain Gru (Steve Carell), his adorable girls, the unpredictably hilarious Minions...and a host of new and outrageously funny characters.
Official Site
Trailer
---
The Lone Ranger
(NR )
Johnny Depp, Armie Hammer
- .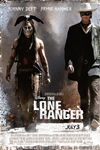 A thrilling adventure infused with action and humor, in which the famed masked hero is brought to life through new eyes. Native American spirit warrior Tonto recounts the untold tales that transformed John Reid, a man of the law, into a legend of justice-taking the audience on a runaway train of epic surprises and humorous friction as the two unlikely heroes must learn to work together and fight against greed and corruption.
Official Site
Trailer
---
Grown Ups 2
(PG-13 )
Adam Sandler, Kevin James
- .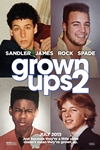 Lenny has relocated his family back to the small town where he and his friends grew up. This time around, the grown ups are the ones learning lessons from their kids on a day notoriously full of surprises: the last day of school.
Official Site
Trailer
---
Pacific Rim
(PG-13 )
Idris Elba, Charlie Hunnam
- .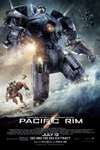 When legions of monstrous creatures, known as Kaiju, started rising from the sea, a war began that would take millions of lives and consume humanity's resources for years on end. To combat the giant Kaiju, a special type of weapon was devised: massive robots, called Jaegers, which are controlled simultaneously by two pilots whose minds are locked in a neural bridge. But even the Jaegers are proving nearly defenseless in the face of the relentless Kaiju. On the verge of defeat, the forces defending mankind have no choice but to turn to two unlikely heroes-a washed up former pilot and an untested trainee who are teamed to drive a legendary but seemingly obsolete Jaeger from the past. Together, they stand as mankind's last hope against the mounting apocalypse.
Official Site
Trailer
---
Turbo
(PG )
Ryan Reynolds, Paul Giamatti
- .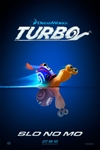 A high-velocity 3D comedy about an underdog snail who kicks into overdrive when he miraculously attains the power of super-speed. But after making fast friends with a crew of streetwise, tricked-out es-car-goes, Turbo learns that no one succeeds on their own. So he puts his heart and shell on the line to help his pals achieve their dreams, before Turbo-charging his own impossible dream: winning the Indy 500.
Official Site
Trailer
---