The Circle
(PG-13)
Tom Hanks, Emma Watson
- 1 hr. 50 mins..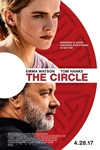 As she rises through the ranks of the world's largest tech and social media company, The Circle, Mae is encouraged by company founder Eamon Bailey to live her life with complete transparency. But no one is really safe when everyone is watching.
Official Site
Trailer
---
Guardians of the Galaxy Vol. 2
(PG-13)
Chris Pratt, Zoe Saldana
- 2 hr. 17 mins..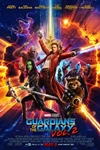 Peter Quill and his team search for his long-lost father in this sequel to the hit 2014 sci-fi adventure film.
Official Site
Trailer
---
King Arthur: Legend of the Sword
(PG-13)
Charlie Hunnam, Astrid Bergès-Frisbey
- 2 hr. 6 mins..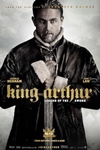 When the child Arthur's father is murdered, Vortigern, Arthur's uncle, seizes the crown. Robbed of his birthright and with no idea who he truly is, Arthur comes up the hard way in the back alleys of the city. But once he pulls the sword from the stone, his life is turned upside down and he is forced to acknowledge his true legacy - whether he likes it or not.
Official Site
Trailer
---
Snatched
()
Amy Schumer, Goldie Hawn
- .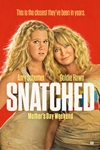 After her boyfriend dumps her on the eve of their exotic vacation, impetuous dreamer Emily Middleton persuades her ultra-cautious mother, Linda to travel with her to paradise. Polar opposites, Emily and Linda realize that working through their differences as mother and daughter - in unpredictable, hilarious fashion - is the only way to escape the wildly outrageous jungle adventure they have fallen into.
Official Site
Trailer
---
Alien: Covenant
()
Michael Fassbender, Katherine Waterston
- .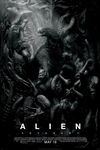 Bound for a remote planet on the far side of the galaxy, the crew of the colony ship Covenant discovers what they think is an uncharted paradise, but is actually a dark, dangerous world -- whose sole inhabitant is the "synthetic" David, survivor of the doomed Prometheus expedition.
Official Site
Trailer
---
Baywatch
(R)
Dwayne Johnson, Zac Efron
- .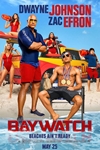 The story follows devoted lifeguard Mitch Buchannon as he butts heads with a brash new recruit. Together, they uncover a local criminal plot that threatens the future of the Bay.
Official Site
Trailer
---
Pirates of the Caribbean: Dead Men Tell No Tales
(PG-13)
Johnny Depp, Kaya Scodelario
- 2 hr. 15 mins..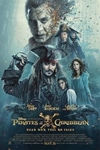 The rip-roaring adventure finds down-on-his-luck Captain Jack feeling the winds of ill-fortune blowing strongly his way when deadly ghost sailors, led by the terrifying Captain Salazar, escape from the Devil's Triangle bent on killing every pirate at sea - notably Jack. Jack's only hope of survival lies in the legendary Trident of Poseidon, but to find it he must forge an uneasy alliance with Carina Smyth, a brilliant and beautiful astronomer, and Henry, a headstrong young sailor in the Royal Navy. At the helm of the Dying Gull, his pitifully small and shabby ship, Captain Jack seeks not only to reverse his recent spate of ill fortune, but to save his very life from the most formidable and malicious foe he has ever faced.
Official Site
Trailer
---
Captain Underpants: The First Epic Movie
(PG)
Kevin Hart, Ed Helms
- .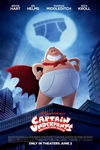 This raucously subversive comedy for the entire family tells the story of two overly imaginative pranksters named George and Harold, who hypnotize their principal into thinking he's a ridiculously enthusiastic, incredibly dimwitted superhero named Captain Underpants.
Official Site
Trailer
---
The Mummy
()
Tom Cruise, Sofia Boutella
- .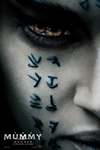 Official Site
Trailer
---
Wonder Woman
(PG-13)
Gal Gadot, Chris Pine
- .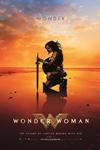 Before she was Wonder Woman, she was Diana, princess of the Amazons, trained to be an unconquerable warrior. Raised on a sheltered island paradise, when an American pilot crashes on their shores and tells of a massive conflict raging in the outside world, Diana leaves her home, convinced she can stop the threat. Fighting alongside man in a war to end all wars, Diana will discover her full powers...and her true destiny.
Official Site
Trailer
---
Cars 3
()
Owen Wilson
- .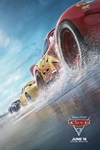 Lightning McQueen sets out to prove to a new generation of racers that he's still the best race car in the world.
Official Site
Trailer
---
Transformers: The Last Knight
()
Mark Wahlberg, Nicola Peltz
- .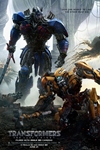 Official Site
Trailer
---
Despicable Me 3
(PG)
Kristen Wiig, Trey Parker
- .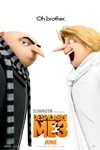 Official Site
Trailer
---
Spider-Man: Homecoming
()
Tom Holland, Michael Keaton
- .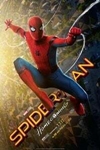 A young Peter Parker/Spider-Man begins to navigate his newfound identity as the web-slinging super hero. Thrilled by his experience with the Avengers, Peter returns home, where he lives with his Aunt May, under the watchful eye of his new mentor Tony Stark. Peter tries to fall back into his normal daily routine - distracted by thoughts of proving himself to be more than just your friendly neighborhood Spider-Man - but when the Vulture emerges as a new villain, everything that Peter holds most important will be threatened.
Official Site
Trailer
---